What is ketamine?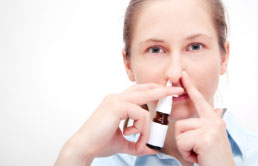 Ketamine is a drug currently approved by the FDA for use as a general anesthetic during minor surgical procedures such as biopsies. It is widely known as a recreational drug because of its ability to induce cognitive-dissociative, hallucinogenic, and euphoric states in humans. Recently, it has been implicated in research as a potential therapeutic agent in depression especially in patients who have failed previous standard therapies.
Why ketamine?
Standard pharmacologic therapies for depression take several weeks of treatment before patients experience relief. Ketamine is different in that it has been shown to reduce depression symptoms and suicidal ideation in as little as forty minutes. This is considered a potentially lifesaving breakthrough in the treatment of depression because ketamine can rapidly reduce symptoms, especially in emergency situations.
How does it work?
The most common medications used in depression affect serotonin in the brain. Ketamine works by a different mechanism. It has been shown to block the glutamate receptors in the brain resulting in its famous hallucinogenic effects. Ketamine has been shown to act on several other receptors, but it is theorized that at low doses, blocking glutamate receptors in the brain may be the reason for its anti-depressive effects.
Who should (and shouldn't) take ketamine?
Ketamine has not been approved by the FDA for treatment of depression. Although, because of new studies, psychiatrists have been prescribing ketamine "off-label" for patients who did not respond to selective serotonin reuptake inhibitors (SSRIs) such has Celexa (citalopram), Zoloft (sertraline), or Prozac (fluoxetine) for immediate treatment of symptoms.
Ketamine has been shown to transiently yet significantly increase blood pressure following administration. Patients with high blood pressure should use caution when using ketamine. Ketamine has also been shown to be associated with increases in psychosis or dissociative properties.
Ketamine nasal sprays offer a quick and convenient way to administer ketamine for patients who need immediate relief, although they are currently not available commercially, so you will not find them at your local community pharmacy. Compounding pharmacies have the proper experience, equipment, and personnel to safely compound and customize this medication for you.
References
Ketalar [package insert]. Chestnut Ridge, NY 10977: Par pharmaceutical; 2017 https://www.accessdata.fda.gov/drugsatfda_docs/label/2017/016812s043lbl.pdf
Browne CA, Lucki I. Antidepresssant effects of ketamine: mechanisms underlying fast-acting novel antidepressants. Front Pharmacol December 2013.
Lapidus K, Levitch CF, Perez AM, et al. A randomized controlled trial of intranasal ketamine in major depressive disorder. Biol Psychology 2014;76:970–976
Sanacora G, Frye MA, McDonald W, et al. A consensus statement on the use of ketamine in the treatment of mood disorders. JAMA Psychiatry 2017;74(4):399-405.