What is gabapentin?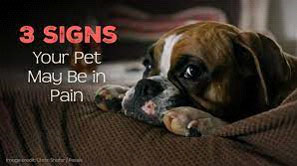 Just like humans, pets can also feel pain. Pain might be acute or chronic. Acute pain originates from an injury or illness that lasts for a short period of time while chronic pain persists for weeks to years and often arises from an underlying condition. The pain might be mild to severe and if left untreated, it could lead to a more serious condition.
Gabapentin is a medication that is also known as Gralise® and Neurontin®. It was originally indicated for humans in the management of seizure and pain, but it has been introduced as an extra-label in veterinary medicine, specifically for the management of acute or chronic nerve pain.
How does it work?
Gabapentin is structurally like the neurotransmitter gamma-aminobutyric acid (GABA) but interestingly, it does not bind to the GABA receptor and has no effect on the synthesis or uptake of GABA. The exact mechanism of action of gabapentin is unclear, but it has been shown to bind with high-affinity to the alpha-2-delta-1 subunit of voltage-gated calcium channels and inhibits calcium influx. This subsequently inhibits the release of excitatory neurotransmitters in the brain and thus responsible for reducing pain.
Is Gabapentin safe for my pets?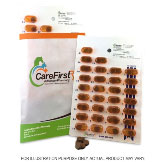 Gabapentin is generally well tolerated, and the side effects are often mild. However, your pets may experience symptoms of incoordination, vomiting, diarrhea, or swelling of the limbs. Additionally, your pets can also overdose when taking too large of a dosage and might experience severe symptoms of depression, incoordination, vomiting or diarrhea.
Why do my pets need compounded Gabapentin?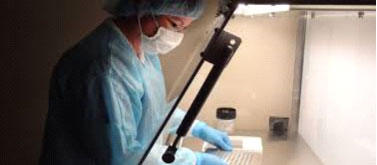 The guidelines for dosage and usage of gabapentin for your pets may be different from those listed in the manufacture's label and may require personalized guidelines. Gabapentin dosage for pets depends on their weight and the exact dosage is crucial to avoid overdose and toxicity. Gabapentin is commonly formulated as tablets or capsules with the strength of 100mg, 300mg, or 800mg and the exact dosage is often difficult to achieve with the commercially available formulations. However, gabapentin can also be formulated into suspensions, or chew treats at specialty compounding pharmacies. These specialty compounding pharmacies can prepare gabapentin in the exact dosage and can deliver gabapentin in a wide variety of formulations to meet the needs of your pets.
Where can I get Gabapentin compounded for my pets?
If you are looking to have gabapentin compounded for your pets, it is available at CareFirst Specialty Pharmacy, located at 400 Fellowship Road, Mount Laurel Township, NJ 08054. Phone: 844-822-7379.
References
Gabapentin. Prescribing Information. Pfizer Inc; 2017.
Gabapentin and Amantadine for Chronic Pain: Today's Veterinary Practice. Published November 2, 2018. Accessed June 10, 2022. https://todaysveterinarypractice.com/pain_management/gabapentin-and-amantadine-for-chronic-pain/