Hold The Hairline - Dutasteride vs. Finasteride for Hair Loss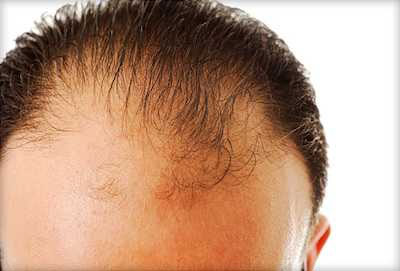 Introduction
Androgenetic alopecia (AGA), also known as male pattern baldness, is the most common cause of hair loss in men, affecting about 80% of Caucasian males. It is characterized by hair follicles that gradually decrease in size, leading to baldness over time. AGA is usually the result of a genetic predisposition; however, evidence shows that the cause may also be androgen-related. Dihydrotestosterone (DHT) is the primary androgen involved in AGA and men affected by this condition will have increased serum concentrations of DHT.
Pharmacologic therapy aims at decreasing DHT levels and stimulating hair follicles through the use of 5-a reductase (5AR) inhibitors or topical minoxidil. The 5AR inhibitors finasteride (Proscar®, Propecia®) and dutasteride (Avodart®) are traditionally used to treat benign prostatic hyperplasia (BPH) and both require a prescription. While finasteride also has an FDA-approved indication for hair loss, dutasteride does not. Minoxidil is an antihypertensive that stimulates hair growth secondary to its vasodilatory effects and increased cutaneous blood flow. Topical minoxidil (Rogaine®) is also FDA-approved for hair loss and available over-the-counter.
Given that it has a similar mechanism of action to finasteride, you may be wondering why dutasteride is not approved for the treatment of hair loss. Interestingly, dutasteride is currently approved for the treatment of hair loss in Japan and South Korea, but not in the United States or Europe. Nonetheless, it is often being prescribed off-label for the treatment of hair loss and many patients are asking their physicians about it.
The table below summarizes dosing, side effects, and counseling points for finasteride, dutasteride, and topical minoxidil.
Drug
Dosage
Side Effects
Counseling Points
Finasteride oral tablets (Rx only)
1mg daily
Orthostatic hypotension, dizziness, erectile/ejaculatory dysfunction, decreased libido

May take 3 months or longer to see benefit
Must continue product to maintain results
Side effects may decrease over time
Pregnant females or those of childbearing potential should avoid direct contact with crushed or broken tablets

Dutasteride oral tablets (Rx only)
0.5mg daily
Decreased libido, gynecomastia, impotence
Minoxidil topical 2% or 5% solution (OTC)
1mL twice daily
Local erythema, pruritus, change in hair color or texture

Hair color or texture may change
Must continue product to maintain results
How Do 5AR Inhibitors Work?
As mentioned above, finasteride and dutasteride are inhibitors of the enzyme 5-a reductase (5AR). This inhibits the conversion of testosterone to dihydrotestosterone (DHT), the androgen that primarily causes male pattern baldness.
There are 3 types of 5AR receptor isoenzymes, with type I and type II being significant in the treatment of AGA. Type I 5AR is the principle isoenzyme found in sebaceous glands, sweat glands, and the scalp, whereas type II 5AR is present in hair follicles and the prostate. The main difference between finasteride and dutasteride is that finasteride is selective for type II 5AR while dutasteride inhibits both type I and type II.
Dutasteride not only blocks both types of receptors but also does so much more effectively. This may be a result of the much longer half-life of dutasteride compared to finasteride (~4 weeks vs. 6-8 hours respectively). Dutasteride has been shown to be 3 times more potent than finasteride at inhibiting type II 5AR and more than 100 times at inhibiting type I 5AR. Furthermore, oral dutasteride decreases serum DHT concentrations by up to 90% while finasteride only reduces DHT by 70%.
Is Oral Dutasteride More Effective Than Finasteride?
A 2014 study conducted over 29 weeks in 917 men with AGA found oral dutasteride to be more effective than finasteride for the treatment of hair loss. The men were randomized to receive dutasteride 0.02, 0.1, or 0.5 mg/day, finasteride 1 mg/day, or placebo. Dutasteride 0.5 mg was found to be superior to finasteride 1 mg at weeks 12 and 24 at increasing hair count. In the short-term, dutasteride appears to offer improved results compared with finasteride. However, long-term data is needed to confirm these results.
So should you run out and ask for dutasteride? Not necessarily. It is important to remember that both finasteride and dutasteride, although very rare, have potentially severe side effects.
A Topical Dream
Due to systemic and unsatisfactory side effects with oral finasteride, studies have been conducted comparing finasteride topical solution (0.25% and 0.5%) with oral finasteride 1 mg. The studies were small but showed a similar improvement in hair growth, with fewer side effects in the topical therapy groups. However, with its short half-life, low lipophilicity, and relatively low molecular weight, some systemic absorption appears to be unavoidable for some patients. There is also some thought that the high application frequency can lead to a saturation effect, which is responsible for systemic absorption.
The idea behind topical dutasteride is related to its chemical properties. The size of dutasteride molecules is larger than those of finasteride, make it more difficult to deliver as a topical agent. However, the large molecules may be advantageous for several reasons. First, large molecules make it difficult to get past the subcutaneous layer of the skin, which could prevent systemic absorption. Dutasteride is also more lipophilic ("greasy") than finasteride, which could, in theory, help it remain on the skin longer. Unfortunately, no studies are currently published regarding the effectiveness of topical dutasteride.
Conclusions
Both oral finasteride and dutasteride have shown to prevent hair loss in men with AGA. Since finasteride is the older of the two drugs, there is more data about its effectiveness, safety, and long-term effects. For this reason, it may be reasonable to start with finasteride before jumping the gun to dutasteride. However, if results are unsatisfactory with finasteride, dutasteride can be considered. It is important to remember that dutasteride is much more potent than finasteride, which may lead to a higher incidence of side effects.
Topical preparations are attractive options for patients that cannot tolerate side effects with oral therapy or simply do not want to take their chances. In general, topical products seem to result in fewer side effects compared to their oral counterparts. However, this is not set in stone and in some cases, topical products are still able to get into the bloodstream. Nevertheless, if equally effective, many would argue that topical is preferable.
If you suffer from AGA, talk to your healthcare provider about hair loss treatment options.
References