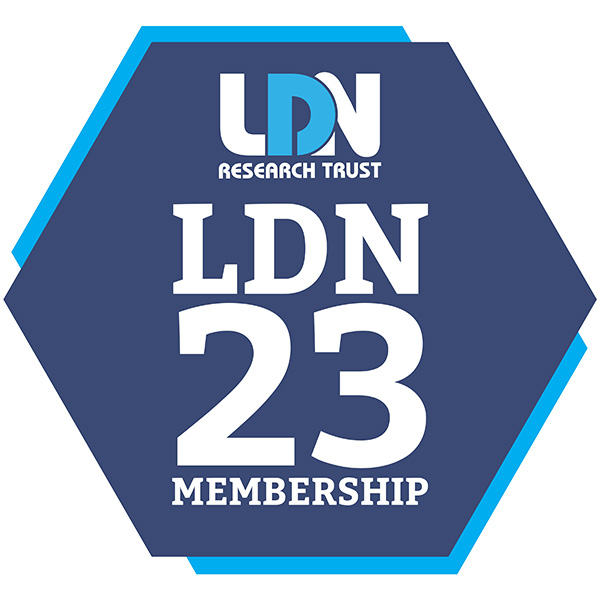 Low Dose Naltrexone (LDN) refers to daily dosages of naltrexone that are approximately 10% or less of the typical opioid addiction treatment dosage, commonly up to 5mg. These dosages are compounded at compounding pharmacies and require a prescription. At the low dosage level, naltrexone exhibits paradoxical properties, including analgesia and anti-inflammatory actions, which have not been reported at larger dosages. Studies have shown that it can be beneficial for people with conditions marked by immune system dysfunction.
LDN represents the use of an established prescription medication in many other domains of medical treatment. Although many studies have shown promise with LDN therapy more studies are being conducted to investigate the effectiveness of LDN in treating a range of autoimmune illnesses. LDN is frequently used in conjunction with the traditional prescription medications typical for treating these various conditions with the exception of narcotics.
The LDN Pharmacy You Can Trust
Why Doctors Choose CareFirst Specialty Pharmacy?
Nationally Accredited Compounding Pharmacy (PCAB/ACHC, .Pharmacy, PCCA and IACP Member.)
Our LDN tablets have the benefit of dosing flexibility and contains less ingredients than capsules.
Immediate release tablets that contain no calcium, gluten, lactose, corn, dairy, soy or dyes.
Does not contain any fillers that interfere with absorption.
State-of-the-art compounding facility
Stringent Quality Control. Independent Lab Testing.
Multiple Strengths available ready to ship.
Experienced Compounding Pharmacy Team.
Excellent Customer Service, Great Prices.
Licensed in over 50 states.
This medication requires a prescription
To process your order we will require a prescription from you or your Prescriber. We will only compound and dispense upon receipt of a valid patient specific prescription.
We Compound LDN
Tablets (0.5mg - 6mg)
Sublingual Tablets
Oral Sublingual Drops
Oral Suspensions (90 day beyond use date)
Veggie Capsules (Your choice of filler: Sucrose, Mannitol, Acidophilus, Loxoral, Vitamin C or other)
Topical Creams
Ultra Low Dose Naltrexone (ULDN)
Dosage Form/Strength
Link
Quantity
Price

Any Strength 0.5 - 4.5mg

90
$46.95

3mg

90
$59.95

Suspension
90 Day Beyond Use Date
Storage Conditions 2-8°C/20-25°C
Grape/Cherry/Unflavored

1mg/ml

90ml
$49.95

Transdermal
Topi-Click Dispenser

Up to 4.5mg/ml

30ml
$49.95

Any Strength 0.5mg-4.5mg

Your choice of filler:

Microcrystalline Cellulose (MCC) (Avicel®, PH-105)
Sucrose USP
Mannitol USP
Acidophilus
LoxOral®
Vitamin C
Lactose
Ginger Root
Turmeric Powder
Sodium Bicarbonate
Magnesium Glycinate
MAGNESIUM CITRATE

90
$61.95
Low-Dose Naltrexone (LDN)
Charlotte Moureaud, PharmD candidate 2019
Ernest Mario School of Pharmacy, Rutgers University
April 2019
Some of the Conditions that LDN have been prescribed for:
ALS (Lou Gehrig's disease)
Alzheimer's disease
Ankylosing spondylitis
Anti-aging
Autism
Celiac disease
Chronic fatigue syndrome
Crohn's disease
Endometriosis
Fibromyalgia
Thyroid Disorders (Hashimoto's and Graves' Disease)
Inflammatory bowel disease
Lupus
Multiple sclerosis (MS)
Parkinson's disease
Psoriasis
Rheumatoid arthritis
Sarcoidosis
Scleroderma
Ulcerative colitis
Low Dose Naltrexone (LDN) Side Effects
LDN is known to be safe and well-tolerated and this is one exciting aspect of LDN. The side effect profile is minimal with most common reports of vivid dreams and interrupted sleep during the initial adjustment they develop rapidly and decrease over time. LDN is compatible with most prescription medications except for narcotics. Low-dose naltrexone blocks the effects of narcotics and could cause withdrawal symptoms, so it should be started only after those drugs are completely out of your system.
Caution is taken with Hashimoto's patients as LDN can lead to a prompt decrease in the autoimmune antibodies and may require a decrease in thyroid replacement medication as the body works more effectively.
Low Dose Naltrexone (LDN) Cost and Availability
LDN needs to be compounded by an experienced and accredited compounding pharmacy. LDN must be compounded as an immediate release capsule or tablet and without the use of certain fillers and binders. Pricing can vary considerably by region and pharmacy. Check our shipping information page to see what states we're licensed in!